Address:
Austin
,
TX
,
78704
30° 15' 38.3328" N, 97° 45' 10.4472" W
Business/organization type:
What our organization offers:
Ages for which our activities are most appropriate:
An annual RETRO gaming convention celebrating the world of classic video games. Retro game tournaments, concerts, speakers, costume contests, & more!
Classic Game Fest
 has become a summer tradition for retro gamers of all ages. Come celebrate the biggest RETRO video game convention in Texas during 2 days of exciting
classic video games
, 
retro game tournaments
,
costume contests
, 
live video game music
, and more! 
Frequently Asked Questions
When is Classic Game Fest?
The 9th annual Classic Game Fest will be held on July 30-31, 2016.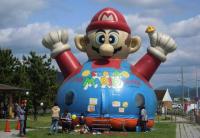 Where will Classic Game Fest take place?
The event will be hosted at the Palmer Event Center near downtown Austin, Texas.
What kind of games can I expect?
Check out the current schedule for the latest lineup. Past events have included classic games such as The Legend of Zelda, Contra, MegaMan, NBA Jam, Street Fighter II, King of Fighters 98, Mortal Kombat, Super Smash Bros. 64, Super Mario Kart, and more!
Do I need to purchase a ticket to attend?
A weekend wristband will give you full access to all games, events, tournaments, and concerts Saturday and Sunday.  Wristbands go on sale soon!
Kids under 12 get in FREE both days but must be accompanied by an adult at all times.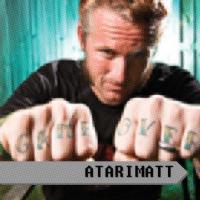 A portion of all wristband sales will benefit the Dell Children's Medical Center Foundation.
Is there an age limit?
While we try and make activities family-oriented and fun for all ages, some games do contain violent content (e.g., Mortal Kombat). Kids under 12 are welcome to participate with parental approval and must be accompanied by an adult at all times.
Will there be free parking?
Limited street parking is available near the Palmer Event Center at no cost. Paid parking is available for $8 per day in the parking garage located next to the venue. Entrances can be found on Riverside Drive near South 1st Street and Barton Springs Road between Bouldin and Dawson Streets. Local buses make frequent stops nearby and bicycle parking is available at bike racks located outside the entrances to the parking garage.
Organization learning resources