Address:
Austin
,
TX
,
78703
30° 16' 50.664" N, 97° 45' 33.9588" W
Business/organization type:
What our organization offers:
Ages for which our activities are most appropriate:
HealthCode's free quarterly virtual activity challenges encourage individuals and groups to join together to engage in a huge cause; a healthier you, your community and planet. Check out January's iResolve™, April's Million Mile Month™, July's Triathlon in a Month™, and October's Marathon in a Month™. Individuals can sign up at this link: https://events.healthcode.org/events Organizations can register here: https://events.healthcode.org/wellness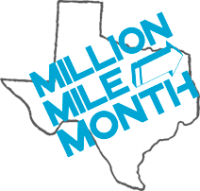 What is the Million Mile Month™?
Million Mile Month™ is a fun event challenging a global community to accomplish one million miles of walking, running, swimming and riding (biking, skateboarding, skating) together as one large community in one month.
HOW DOES IT WORK?
Complete miles in the real world throughout the month of April (on your own, with a group, or at a MMM event).
Starting April 1, visit the HealthCode website each day to log your miles and win awesome prizes (bikes, gift cards, running shoes), as well as help the entire community reach one million miles.
Start your very own MMM Fundraising pageright now, to help raise funds for a team of great nonprofits impacting childhood obesity.
WHY MMM?
Be a Fitness Millionaire™ with a wealth of health. Show your community that being active is the key to a healthy life. Together, through HealthCode's virtual activities like April's Million Mile Month, we are a powerful community working to eliminate childhood obesity and its dangerous diseases (diabetes, pediatric cancer, depression and others).
Organization learning resources